Hard Storage Services, Glasgow, Scotland UK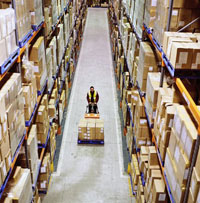 Hard Storage, also known as document storage, or cold storage, is the storage of hard documents, in a safe, secure environment, away from your company's own buildings.
Our hard storage services include the secure storage of documents, files, images, books, etc.
Whereas most of our hard storage clients use this service to store inactive files, we also offer hard storage facilities for active files, where files can be accessed on a regular basis, or scanned on demand and returned electronically .
For further information about our hard storage services, do not hesitate to contact us.