Media Storage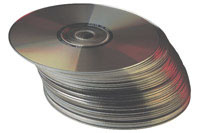 If you have ever had a hard drive in your computer system crash on you, you'll know how devastating it can be to your business. It can be even more devastating if you have kept regular backups of your files and you have equipment stolen, or there is a fire in your premises and you not only lose the origianal copies, but the back-up as well.
Offsite Media Storage
The solution is a simple one. We can offer our clients peace of mind by storing their electronic backups offsite. Costs available for CD's, DVD's, Tapes etc.
If you like to find out more about our media storage services please do not hesitate to call us on 01505 331534, email us or complete our contact form.